The Anime Heretics of Austin meet every Wednesday from 7PM until around 10:30PM.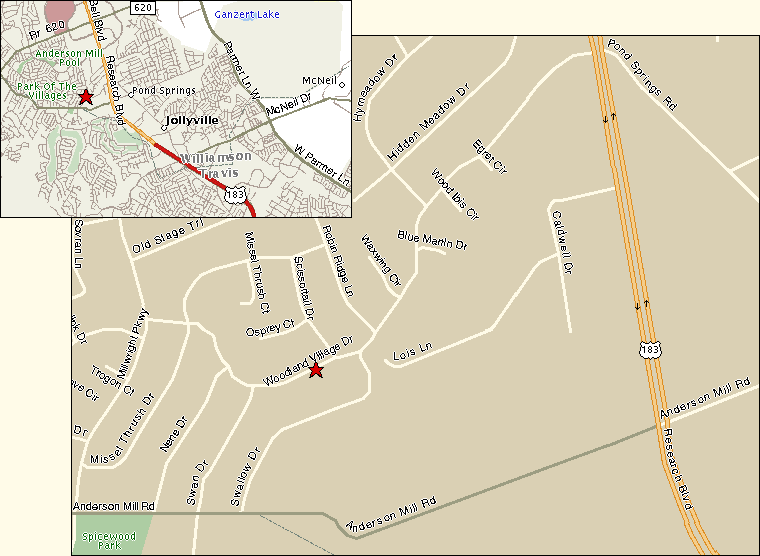 10077 Woodland Village Drive
996-8406
Directions to the meeting:
From Austin:
Go north on 183 and take the Anderson Mill Road exit. Turn left at Anderson Mill. Turn right on Swan, then turn right on Woodland Village. The house is on the right. (Note: you can go through to the Lake Creek exit and take the u-turn, but too much left-turn traffic at Lake Creek may make this the slower way to go.)
From Cedar Park/Leander:
Go south on 183 until just past 620. Take the Anderson Mill exit from the freeway. Woodland Village is on the right just past a lighted sign reading either "AMS Printing" or "Tattoo Zoo"*. Turn right at Woodland Village and keep going until you reach 10077 on the left. If you miss the turn, turn right on Anderson Mill and follow the previous instructions.
From Round Rock:
Go west on 620 and turn left on Lake Creek Parkway, at Wal-Mart. Stay in the middle lane of Lake Creek Parkway and turn left at 183. Continue as above.
* Often one sign or the other isn't lighted.